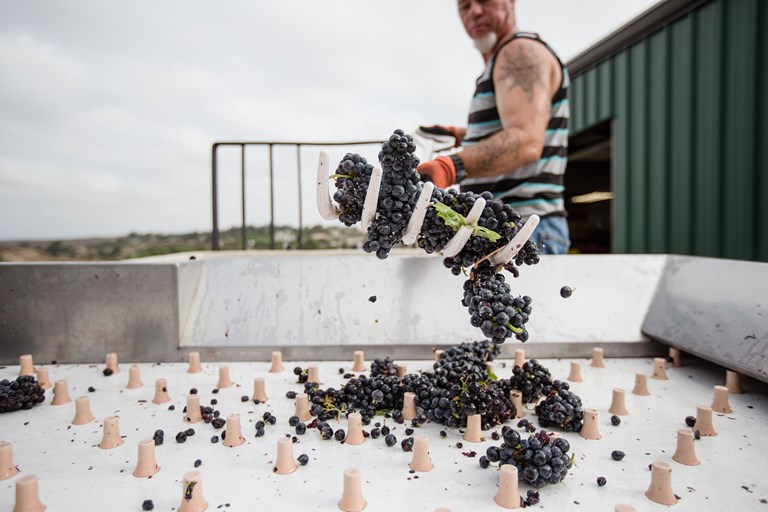 Down under it's already grape-harvest time
In our latitudes during the winter months, vines are sticklike and covered in frost. They rest awaiting the Spring when they will be ready to burst into bud. However, at this time it is possible to see vineyards laden with bunches of grapes. You just need to cross the Equator into the Southern Hemisphere. Because it's summer in South America, South Africa and Oceania until March 21st, and preparations are well underway for the grape harvest. Depending on the area and the vineyards, harvest takes place between February and March, but can also be brought forward to January, or delayed until April. So here is a mini tour to discover the grape harvest in some of the Southern countries that are the world's major exporters of wine.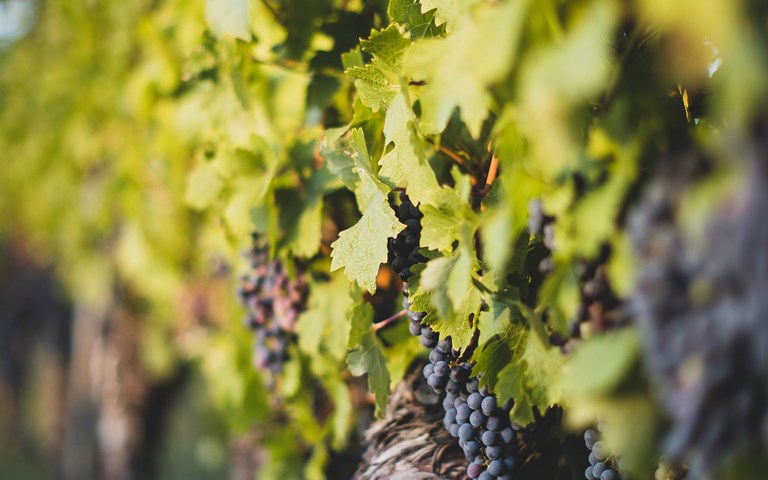 Chile
While not everybody has the opportunity to travel to Chile in March, those who do should not miss out on a trip to the Colchagua Valley. Situated a few hour's drive from Santiago of Chile, the capital, it is the most renowned wine-producing region in this Andean country. Cabernet Sauvignon accounts for 75% of the production from the Colchagua Valley, followed by white wines such as Chardonnay and Sauvignon Blanc. There are also Merlot and Carménère vineyards. In addition to wine-tasting in the local estates, you can also take the cable car to Mount Chaman, not far from Santa Cruz. At the summit there is an astronomical observatory and a reconstruction of sample villages of the ancient Andean populations.
The other Chilean wine region of great interest and renown, especially for its white wines, is the Casablanca Valley. This is situated slightly north of the Colchagua Valley and extends to the oceanic coasts. You can easily reach it from Valparaiso, which is about forty kilometers away.
The introduction of vines to Chile dates back to the mid-sixteenth century with the arrival of the Spanish conquistadors, and today annual wine production has reached 12 million hectoliters.
Argentina
The good fortune of Argentine vineyards, as of Chilean ones, is to not be vulnerable to particular diseases or parasites. In these great open spaces organic cultivation is extremely easy. The predominant grape varieties are Criolla Grand and Cereza, derived directly from the first grapes introduced by the Spanish missionaries in the sixteenth century and are used prevalently for the production of white table wine. More refined varieties are used for export wines. The main grape type for white wines is Chardonnay, whereas Torrontés is of particular interest for pleasant aromatic wines similar to Gewürztraminer. Among the black grape varieties, there are quite a few types of vines introduced by Italian and Spanish emigrants, as well as international varieties such as Cabernet Sauvignon, Merlot and Malbec (the most promising grape variety among Argentine reds). 
To see the harvest, it is necessary to travel to one of the wine regions, which are all close to the Andes towards the Chilean border, except Rio Negro (which is the southernmost, in the middle of the Pampas grasslands). The principal regions are Mendoza, San Juan, La Rioja, and Salta. 70% of the wine production comes from Mendoza. The region is situated on an 800-meter-high plateau, and the vineyards are cultivated up to 1,200 meters above sea level, and in some rare cases even higher.
Huge estates, often owned by North American and European wine-maker investors, have made Argentina the world's fifth largest wine producer, number one in the Southern Hemisphere with production ranging between 13 and 15 million hectoliters a year (to put this into perspective, it is approximately a third of what the world's main producer Italy supplies). 
South Africa
If you are able to fly to Cape Town between January and April, you can take the Route 62 and tour the Winelands. Route 62 is considered the longest wine route in the world as it connects 850 kilometers of road between Cape Town and Port Elizabeth. Route 62 cuts through the wine regions of Wellington, Tulbagh, Worcester, Robertson, and Klein Karoo, meandering through enchanted landscapes and cities brimming with attractions: starting with safaris and adventure sports such as riding with ostriches. Those who love Port wine can stop for a tasting at Calitzdorp. The most commonly cultivated grape in South Africa is the Chenin Blanc, called "Steen", which is used in particular to produce ordinary everyday wines. In any case white grapes are cultivated the most in South Africa, especially the "international" Chardonnay and Sauvignon. Among varieties of red grape, the most important is Cabernet Sauvignon, followed by Cinsault, Merlot and Shiraz. There is however a local peculiarity, now present in California and New Zealand: Pinotage, a cross between Pinot Nero and Cinsault, which produces good wines of a medium-high quality.
2020 was a memorable year for South Africa's harvest, with a growth in yield of grapes for wine production of over 8%. The weather conditions were very favorable in the majority of the ten wine regions and also the quality of the wines is very promising. Exceptional wines are expected in particular from Chenin Blanc and Chardonnay. The reds on the other hand look to be full-bodied with concentrated taste profiles. Therefore, there are high expectations also for the 2021 harvest.
Australia
If you have decided to overwinter in Australia, not far from the major cities (Sydney, Canberra, Melbourne, and Adelaide) you will find the wineries that produce most of the wine to come out of the cellars of this island-continent (which competes with Chile and South Africa for sixth place among world wine producers). 
Barossa Valley is an unmissable place for lovers of viticulture. Around seventy kilometers from Adelaide, in an area of outstanding natural beauty, Barossa hosts the biggest names in Australian enology, such as Penfolds, Wolf Blass, Jacob's Creek and Henschke Cellars. Here you will also find Seppeltsfield, the only winery company in the world to offer each year a single vintage wine aged 100 years: the 100-Year-Old Para Vintage Tawny. In this area the most popular varieties are Shiraz, Cabernet Sauvignon, Mataro (which corresponds to the French Mourvèdre), Grenache, Red Malbec, Riesling, Sémillon, Hermitage Blanc and Clare-Riesling. Furthermore, there are numerous award-winning restaurants in the Barossa Valley. 
Note: wine making also occurs in Western Australia near Perth, and even on the island of Tasmania. Vineyards are rare in Queensland and in the Northern Territories. Australia's close relation, New Zealand also puts up some fierce competition: a long dry Fall (our Spring) allows for slow maturation that gives the wine intense aromas.
Soundtrack