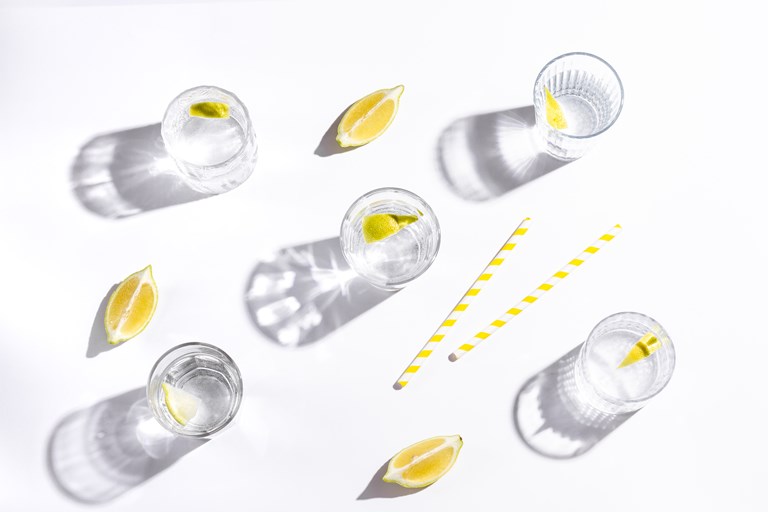 The bottle has the silhouette of that of an Alsace beer, with a hermetic cap, vending machine, but the glass is transparent to reflect the vibrant colours of the contents. If you imagine it on a stone table, under a pergola, you will think you are sitting on a hot summer's day in a grotto in the Ticino or Moesano, in search of refreshment. We are talking about the gazosa, and one in particular, which is celebrating its 100th anniversary this year. This is La Fiorenzana gazosa, produced in Grono by the Ponzio-Tonna family for four generations now.
A local drink, made from spring water, which for about a year now has seen an adopted Moesano at the helm of its marketing: Peter Pfisterer. We talk to him about gazose, but also about how a young German ends up on holiday in Italy and finds a new home at the foot of the San Bernardino. He goes from running a pizzeria, to trading in fine clothing, to travelling the world and then toasting with gazosas.
Mr Pfisterer, you are originally from Heidelberg, but have lived in Mesolcina for over 45 years. Why this choice?
"For love. I moved to the Moesano to follow the woman who would become my wife. We were young and had met on holiday in Lignano Pineta, on the Adriatic. I didn't know anything about Mesolcina, but I wanted to know everything about her. Imagine if she had been from Novosibirsk..."
What year was that?
"When I arrived in Switzerland it was 1975 and I had studied to be a grocer, but being a foreigner at the time, I couldn't do certain trades or professions. So I started running a pizzeria in Lostallo. The Gotthard motorway tunnel wasn't there yet, almost everyone went through the San Bernardino. I remember that we worked 20 hours a day. We only closed for four hours at night, just long enough to do the cleaning."
Did you then change profession?
"Yes, in the early eighties I got into the clothing trade with a partner. We used to bring in valuable samples from Italy, then I had various experiences, always as a sales manager, and I worked for a long time in the packaging sector at an international level."
When did he get into gazose?
"It was last year, in 2020. Mutual acquaintances contacted me and I was offered the opportunity to work at Ponzio-Tonna in Grono."
And he said yes?
"Of course, I knew the reality, because it is a historical activity in the valley and I like the sampling."
With the pandemic, the start must not have been the best?
"We invested in a new site (gazosa-lafiorenzana.swiss, ed.), in a new production line and we stayed on the market, maintaining our shares. The proportions have changed. Whereas before, sales were 70% in bars and restaurants and 30% in shops, now it's more or less 60 in shops and 40 in restaurants. People have continued to choose us even though the bars and restaurants are closed."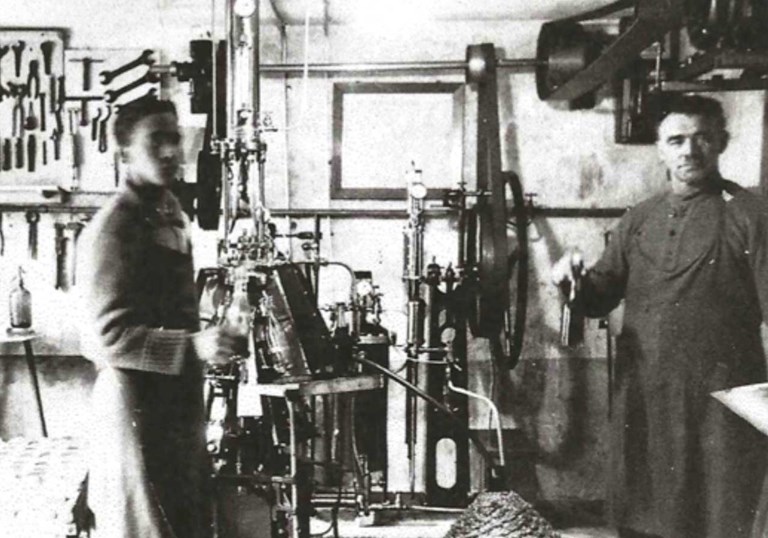 You've been living in Italian-speaking Switzerland for more than 45 years, do you miss anything about Heidelberg and Germany?
"No. When I was 18 I went to France for a while, then I came to Mesolcina. I've never felt the desire to go back."
And when you are away from the valley, what do you miss it?
"In the past, I used to go to fairs and exhibitions for work. When I came back to the valley, I was heartened because I found friendly, frank and sincere people, the kind you can talk to and discover true values."
Since you have travelled a lot, how do you rate Mesolcina compared to other areas? 
"It has great potential, and if we could agree more easily, a lot of important things could be done. If I think of similar areas, such as the Poschiavo valley, they have an edge over the Moesano."
Back to the gazosas, do you have your own recipe for using them in a different way?
"I like to use them a lot to make the blue mojito, using the blueberry gazosa instead of soda, or the brown mojito, in which case you use the chinotto gazosa. To balance the cocktail, however, you need to put a little less sugar than in the normal recipe.
The story of Peter Pfisterer and the gazosa produced by Ponzio-Tonna is one of how the charm of tradition and the strength of the land have met the passion of choosing a house where the heart beats. 
Well, are you ready to step on the ice and uncork the Fiorenzana to try Peter's cocktail?"
Peter Pfisterer
Year of birth: 1953
Profession: Commercial manager
Originally from the German town of Heidelberg, he moved to the Moesano, for love, in 1975. After running a pizzeria in Lostallo until 1979, he devoted himself to commercial activities, specialising in sales. Since 2020 he has been the sales manager of the Ponzio Tonna company.
HEIDELBERG
On the banks of the Neckar River in northern Baden-Wurttemberg lies the city of Heidelberg. Famous for its castle, it is an industrial centre of around 160,000 inhabitants. About a fifth of its residents are students. It is home to the oldest German university (which also saw the teaching of the philosopher Hegel) and was one of the major centres of German Romanticism.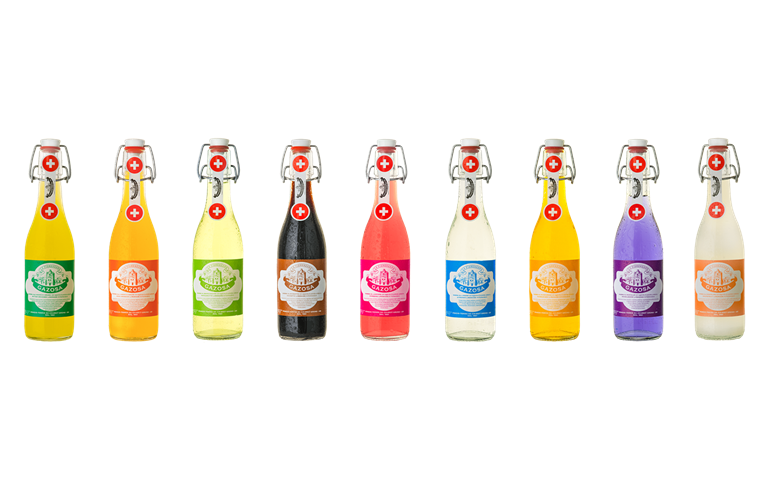 If nine is not enough
Over the years, the production of gazosa flavours has increased. The initial lemon and mandarin flavours have been joined over time by bitter and sweet orangeade, chinotto, grapefruit, blueberry, bergamot and raspberry. In the next few months, another may be added. Peter Pfisterer explains: "To mark our 100th anniversary, we would like to include a new flavour in our production. We are carrying out tests to find the best solution, both in terms of quality and feedback from the public."
At present, production can reach around 20,000 bottles a day, with the peak being during peak demand periods such as summer. The gazosas are made using: water from the Grono spring, sugar, carbon dioxide and natural flavourings and in some cases pulp, to suit the desired taste. We use guaranteed, controlled raw materials," says Peter Pfisterer, "and we are one of the few producers of gazosas that use a pasteurisation process to ensure that the product is perfectly preserved."