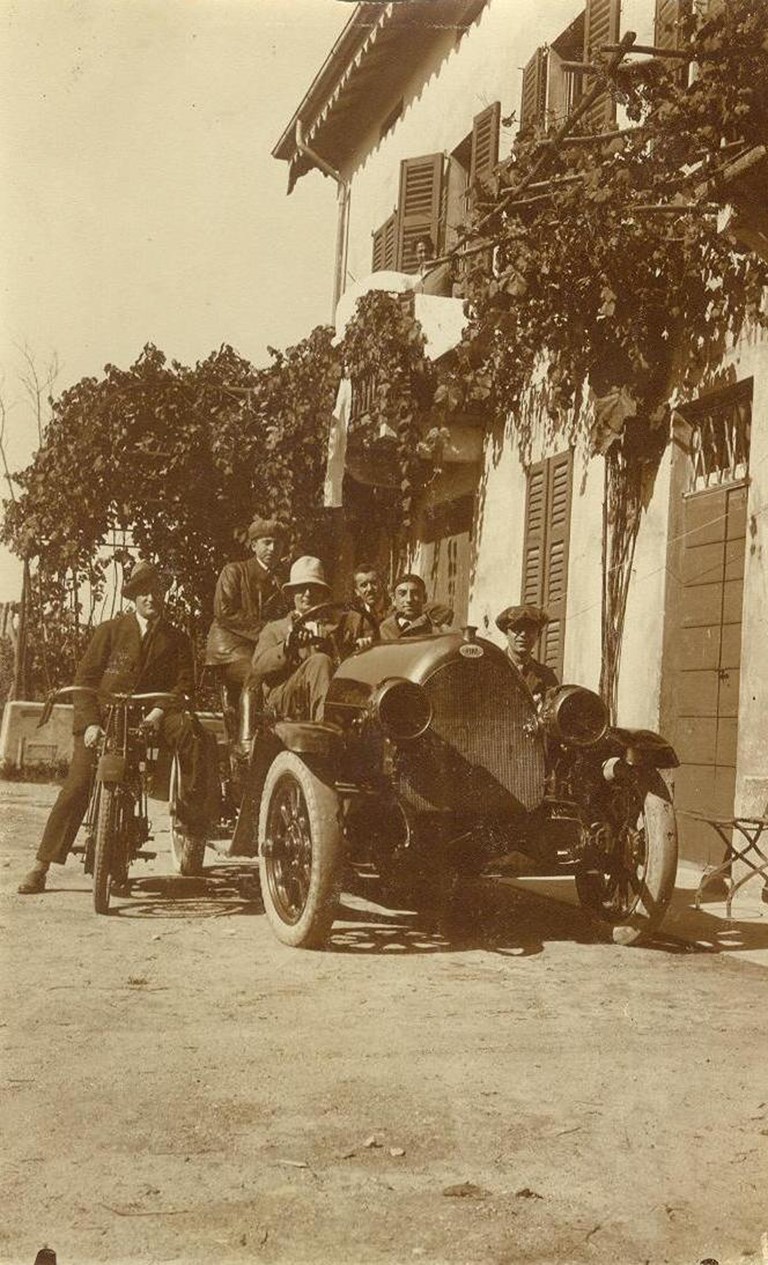 That Balilla with a parasol
The history of the automobile should certainly be taught to our children. Paolo Luisoni is convinced of this, a lawyer and notary active in the in the Bellinzona area. To understand the twentieth century, understand transformations, social, urban and economic but also ideological lacerations; the study of the development of is an essential activity.
Some of the most ingenious and creative minds have grappled with its evolution. From engines, to chassis, to bodywork, the automobile has represented a dream of mechanics and freedom. A dream that certainly demanded a high price to be realised, but which continues to live in the jewels built in the first half of the 20th century. Refined engineering solutions and unique bodywork that still are grinding out kilometres today on roads all over the world, thanks to the care and dedication of a multitude of enthusiasts and collectors. Talking about it Luisoni himself.
Lawyer, when did your passion for cars begin?
"I think it's something innate, a passion inherited probably from my maternal grandfather. My father and my poor brother, albeit in a different way from me, were also car enthusiasts. I love them in a general way, but I have a passion for vintage cars, which is an appropriate way of putting it but a bit pompous. In fact, I have always seen and experienced them as 'old' cars, of course with respect for what they represent. I remember a scene when I was a child: it was the 1950s, we were coming back from the sea and on a pass of the Apennines, on a grey, rainy day. I was struck by the colourful image of three smiling young men in a Balilla torpedo, sloping on the climb, that sheltered themselves with a parasol from a powerful downpour. It was that for me that sparked the idea of the car as something 'fun', in the best sense of the word and I have never abandoned this vision."
Your first car?
"When I was 20, in 1972, I bought for little money a Mercedes 170S from 1953. I liked it because it had pre-war shapes. I fixed it up and kept it for years. I also managed to get the Ticino Classic Car Club (SMVC Sezione Ticino, nda), even though at that time in Switzerland, only those built before 1939 were considered as such. Today, however after thirty years, a car can already be classified as vintage and benefit from considerable facilitations in the circulation and insurance although with limitations on annual mileage.
Is it compulsory to be a member of a club?
"No. But clubs are important as they feed knowledge, interpersonal, technical and historical knowledge and also help in the search for the most suitable vehicle. In addition, regional clubs are affiliated to national federations and the latter to FIVA (Fédération Internationale des Véhicules) which collaborates with UNESCO. In this way, it is an attempt to protect what is certainly a cultural heritage and the freedom to move historic vehicles on our roads.
What is your collection today?
"I have four English cars from before the war. In fact, only in 1989, after having a few cars from the 50s and 60s, I was able to buy a 1936 Bentley, which I still own today. It is a sports saloon with which I made many trips to England, Germany, France and Italy. I liked it and I still like it (even if the traffic has definitely increased) to use the old car but not so much to participate in rallies, but for the pleasure of travelling. My best memories are of trips with a few cars and a few good friends, through France and England, probably the motherland of our passion and full of beautiful events. The pleasure and the challenge for me lies in the road to the point of arrival. I love the car as it was conceived an ingenious machine made for travelling"
Are they still reliable cars?
"Certainly! We need to dispel the myth of the classic car that makes black smoke, that is uncomfortable, that don't brake... They're mechanical gems! The old car, if restored with respect for authenticity and originality and then maintained as intended by the manufacturer, will rarely leave you on the road. Because there are no electronics, repairs can often be carried out with few bits of luck. The maintenance of your vehicle is a very important part of important part of the passion and personal involvement in this activity is a source of great satisfaction and allows a deeper knowledge of the car and the construction techniques".
So you've never had any breakdowns?
"Rarely. I always managed to get to my destination without any major problems.
Do these cars have stories?
"Yes, often. One of mine, dating back to 1926, has had 7 owners and was on display for a long time in the Museum of Science and Technology Museum in London in the 1970s, while previously it had been in America. In the 1950s, it travelled on Swiss roads as the owner at the time was a professor of English at the International School in Geneva. To get to Switzerland, the car was loaded onto an old bomber, specially converted bomber belonging to Silver City Airlines. These ferries departed from the south of England and landed at Le Touquet Plage in France. From there the professor left for Geneva. A long journey, but no one at the time was making dramas, on the contrary! The search for the history of your car is very involving and sometimes gives rise to friendly relations, even beyond our borders."
What about spare parts?
"The passion for old-fashioned cars has seen an enormous development since the 1950s, especially in England. The sector has become increasingly professional and today you find employment a myriad of people working in the field of restoration, maintenance, car trade and spare parts production. For popular brands (and here I am referring to Fiat, Volkswagen, Mercedes, Rolls-Royce, Bentley, MG, etc.) there are apparently no difficulty in finding spare parts. However, attention must be paid to their manufacture, always checking them. Body parts of pre-war cars bodies were sold in the form of chassis and engine, while the engine, was prepared by the coach builder of trust. Fortunately, today there are excellent craftsmen able to reproduce mechanical and bodywork details to perfection. It is a craft that requires great intelligence and manual skills: in the last decade schools of restoration were born thanks to whose training many young people".
Does one need a specific culture to be a collector?
"Absolutely not! It just takes passion as in all things. But I can only speak for myself. In my case, it was born before the passion for automotive history. When I was eight years old, I received my first book on the subject, which I still treasure. Little by little, I bought many others, also learning English as an autodidact, since the most publications are in that language. Contrary to what one might imagine, these books don't just write about engines or chassis – subjects topics that also fascinate me for - but the publications cover all the facets of the car. They go from economic and social history of the advent and diffusion of the automobile, to the evolution of aerodynamics, style and design, without forgetting road and track speed records…Not to mention the personal stories of industrialists, drivers or just people who got approached the car in the course of their lives for different reasons. It's such a rich story, so deeply human and fascinating that it could be taught to young people to better understand our recent past!"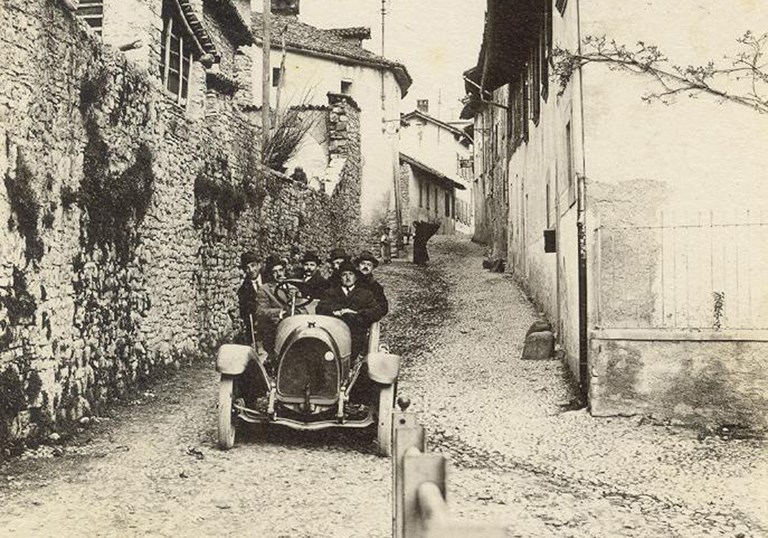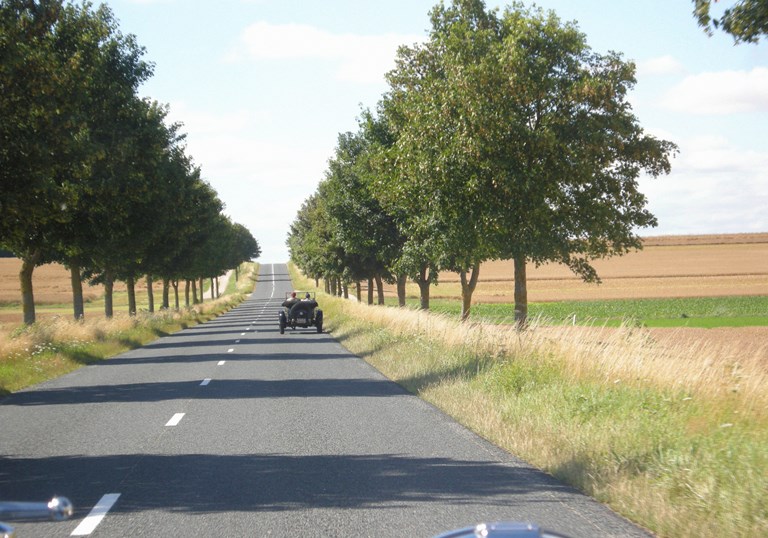 Has the automotive world been a pioneer in non-technological also in non-technological areas?
"Of course, for example marketing the thought goes to Harley Earl, who was so good at design that he was called to Detroit by the by the management of General Motors in the 1930s to create and direct the new design department called the Art and Colour Section. With him was born the concept of obsolescence. In fact, they started a new model every year, changing, the details in such a way that production was not completely obsolete. This artifice gave rise to a customers' desire to own the latest model, but at the same time supported a substantial second-hand market. A very recent book entitled "Fins" describes the adventurous life of Earl, one of the protagonists of American socio-economic history from the 1930s to the 1960s."
Real-life episodes are always fascinating: are there any related to the world of design?
"The story of George Paulin, a dental mechanic unknown to most people and who should be remembered every time you come across a convertible car with a retractable metal roof.

Why? In the 1930s in Nice, Paulin had the opportunity observe a distinguished gentleman struggling under a downpour, trying to raise the roof of his beautiful Delage. The idea of making a retractable roof in the boot with electro-mechanical operation was born. He proposed it to Citroen, who said they were not interested as they were busy designing the later famous Traction. Peugeot bought the patent instead, a stylish masterpiece born of its time: The Eclipse. At the outbreak of World War II, Paulin was an engineer at Avions Kellner-Béchereau in Paris and also worked with the with the car manufacturer Bentley. Immediately after the German occupation of France, he became active for the British secret service against the Nazis. Unfortunately, the group was discovered by the Gestapo and all were sentenced to death. Paulin was executed on Mont Valerien in 1942: He was 40 years old."
About Switzerland and Ticino, how did the car culture develop?
"Without a doubt the car has been an instrument that has allowed greater mobility, especially in the valleys and contributed to the development of tourism. Political Ticino between the two wars had also claimed greater intervention on the part the Confederation to create a connection to the Gotthard even in winter. Various chronicles recall that the Cadenazzo and Monte Ceneri were the scene of many important automobile races. The fascination of the movement also clashed with fear of the new means of locomotion: in Graubünden until 1923, it was forbidden for cars to pass through and some had to be towed to the border."
Do you feel more like a car collector or of publications and printed paper material?
"I am not a car collector: the collections, like those in other sectors are established in an organic and often didactic way, beyond the personal pleasure of ownership. I have cars that I like but I can't say that I like them more than the ones I don't own and that I admire when there is opportunity. Willingly, on the other hand I define myself as a connoisseur, if not a collector, of books on the subject and I must admit that these readings always give me pleasure and new research stimuli for research. We bid farewell with the words written by Luisoni: "The history of the automobile has accompanied us, shaped us and influenced us. It is made up of technique, of changing shapes, of aspirations and disappointments, speed, life and death, progress and freedom. It is made of men's stories."
Paolo Luisoni
Year of birth: 1952
Profession: lawyer and notary
In addition to his professional activities in his professional offices in Bellinzona and Grono, Luisoni has always had passion for cars produced between the two world wars and, more in general, for automotive history, collecting thousands of volumes and documents on the subject.