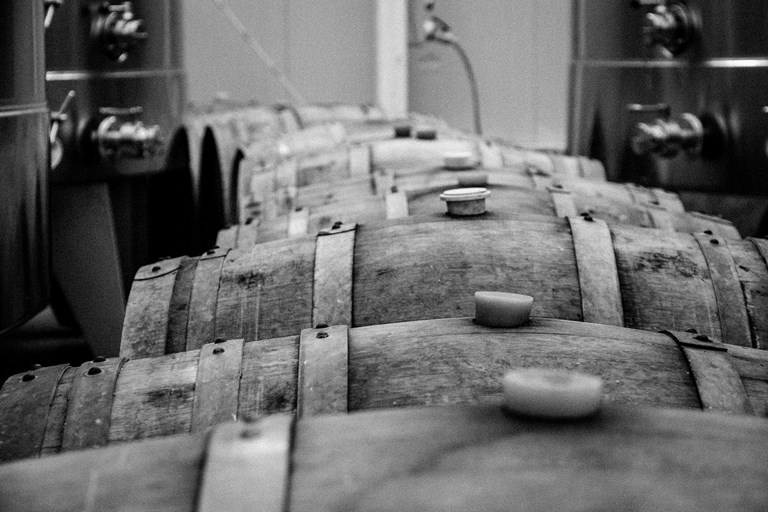 Knowing a person does not just mean remembering the colours of the eyes, the sound of the voice or the scent of the skin; it means knowing the history, feelings, emotions, passions, sacrifices and successes that you carry inside. For the wine is the same thing, it is not enough to indicate that it is ruby red, it has hints of spices and orange peel or that it is tannic, you have to know its history, the territory that produced it, the winery that conceived and built it. This is the only way to become a sommelier and not a simple repeater of manuals, Davide Comoli explains it to us. He has spent a lifetime tasting and proposing wines and now he offers his experience to train new wine experts for the Association Suisse des Sommeliers Professionnels. In Switzerland, the sommelier is a profession which has only recently been recognised and which is receiving a great deal of attention. 
When you were a kid, did you dream of being a sommelier?
"Since I was a child, I was passionate about history and geography. I wanted to be a naval officer or archaeologist and travel the world. Family conditions, however, forced me to leave school to seek employment. So I started bartending, working in the catering and hotel industry, on cruise ships. I liked it because it allowed me to go around in many countries, to visit museums, to see monuments. Then in 1977, with a compatriot from Briga Novarese, I started at the Grotto Antico in Bioggio and settled in Italian Switzerland. But I believe that my life with wine is that of a predestined."
What do you mean?
"I was born on 16 October, in the days of the grape harvest, in the Colline Novaresi, a land of vineyards. My grandfather took me in his arms and took me with him to the cellar and I fell into the vat where the must fermented. For several days they thought I wouldn't make it, but I survived. I mean, I'm kind of like Obelix, except instead of the magic potion, I fell into the Vespolina." 
When was the conscious encounter with wine?
"Until I was 14, the smell alone bothered me. Then I remember that for the feast of San Colombano in Briga Novarese I got a hangover of sweet freisa, which helped me not to forget that you shouldn't overdo it with wine. Over the years I have become more and more specialized, going to the gastronomic sciences course and becoming a professional sommelier". 
In Switzerland, it was not a recognised profession until a few years ago, is that correct?
"Yes, until 2015 the word 'sommelier' did not exist in employment contracts. Thanks to the courses organized by us by the ASSP (Association Suisse des Sommeliers Professionnels), chaired by Piero Tenca and whose teaching I preside over, today there is a recognition at the federal level. We must also thank Gianni Moresi for the work done for the recognition of the APF Certificate Professional Federal Sommelier. This recognition was important because it opened up an additional employment opportunity for many young people, starting with women. I must admit that, on average, women are much better at perceiving scents and essences."
Must the sommelier be a wine scientist?
"Certainly, it is necessary to know the organoleptic characteristics of a wine, the chemical-biological principles that are at its origin and must always be updated, but the person must also have other capacities. First of all, that of being able to read the psychology of the customer, even just the way you put yourself, at first glance."
Like when bizarre matching requests come in?
"Yes. You must be humble, never impose. Advise and respect. I remember that years ago a wealthy client arrived in the company of a beautiful woman, probably wanted to impress and ordered the most expensive wine on the list: A Sauternes of over 400 Francs. I told him that it was not the best match. He replied: "You bring me what I want!" I brought it for him and he told me that it was sweet. I explained that it was a characteristic of wine. He asked me to change it. In short, in the end the customer is free to choose, as long as he pays for his choices."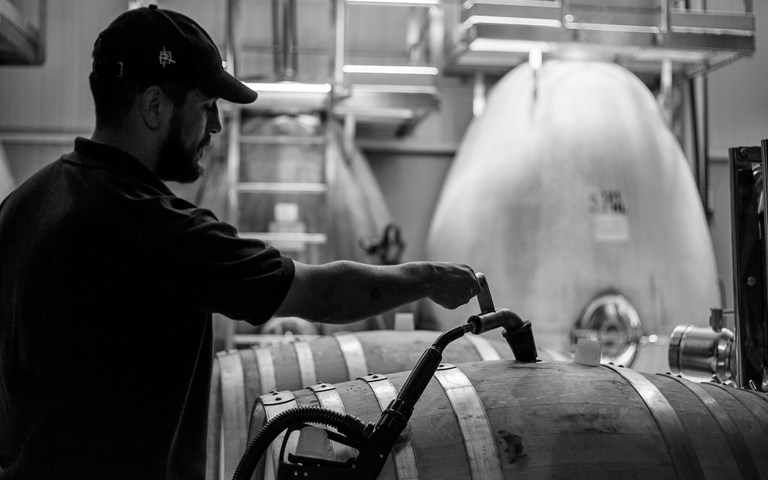 Does the sommelier's job end in the dining room?
"Absolutely not. Today's sommelier must be a small-scale manager in the wine sector, knowing how to manage purchases, selections and the company's warehouse, understanding marketing and updating the wine list."
What is your opinion of Ticino's oenology?
"In recent years, it has made enormous progress and there are many young people who have returned to the land and brought culture and innovation. But there are limits due to the large number of producers, around 400, in a small area. In addition, there is the cost of the raw material, which is affected by the cost of labour: a kilo of Merlot in Veneto costs 25/30 Centimes, in Ticino 4 Francs. In the end, the price per bottle is much higher, so that in bars and restaurants, if you ask for a white wine, you are offered a glass of Lugana or Arneis instead of a Bianco di Merlot from Ticino. In contrast, in the Valais and Vaud, 90% of the wine lists have local labels. I'll tell you an anecdote."
Go ahead and say...
"For ten years with chef Alan Rosa and others we participated in television broadcasts. One day I was at the supermarket in Tenero and a customer recognizes me and tells me: 'Congratulations, but you have to talk more about the Merlot Ticinese'. I tell him that we talk about it often but obviously the world of wine is wider. Then I see that he has two bottles of Nero d'Avola. I tell him, but I see that you do not drink Merlot? He answers that it is true, that he takes the other because it is cheaper. In short, ideally we all agree that we should prefer the km0, but then you also look at the wallet, in addition to personal tastes." 
Which are the emerging wines to follow the most?
"Outside Europe I find some Argentine Malbec exceptional, of course we are talking about bottles of 35-40 Francs and up. The wines of Romania and Bulgaria were a discovery during a trip along the Danube. Then Switzerland holds some exceptional little jewels. Recently, in a Morges winery I tasted a great Pinot Noir, but it is full of similar realities in the Jura, or in other cantons from Schaffhausen to Neuchâtel, small producers that maybe make only 1500 or 2000 bottles of Pinot Grigio or incredible Riesling." 
Have you ever lost the urge to travel?
"No. I think the sommelier must be like an archaeologist, an explorer, he must continue to look for small hidden big jewels. Those producers who are not famous but who make exceptional wines like the most famous ones. Moreover, I think that only by travelling, making experiences in the production territories a sommelier can tell of a wine also the culture from which it was born, the emotions and the memories it evokes. Wine is a travel companion and how to travel with the muses. Inside we find history, poetry, theatre, music. When I made wine charts, I always paired a geographical map, a popular saying, an anecdote, a story, something that gave much more than a technical description because wine is culture."
Ready to go again?
"I've been around the world seven times. The only places I haven't been are New Zealand and South Australia. I hope to go in the near future."
The adventures of the explorer Comoli continue: the dream of the child who was, after about 70 years, still shines in his eyes. 
Davide Comoli
Year of birth: 1948
Profession: teacher courses sommelier Assp
Born in the province of Novara. After an international career in the catering and hotel sector, in 1977 he began his activity at the Grotto Antico in Bioggio. He specialized in gastronomic sciences and became a sommelier, giving impetus to the recognition of the profession in Switzerland, through the courses held for the Association Suisse des Sommeliers Professionnels. He published the volumes Degustibus, La Roma Imperiale a Tavola, Il Rinascimento a tavola, Quando d'Artagnan beveva Barbera and Il Rinascimento a tavola.