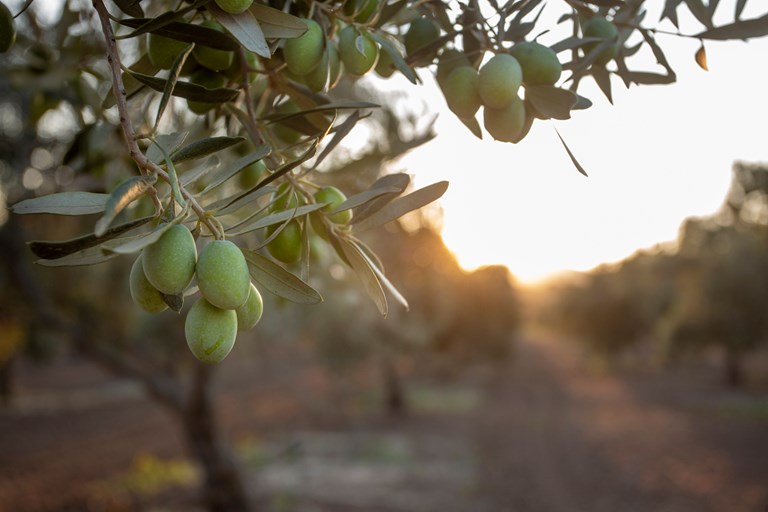 Living among almond and olive trees
If you think of Tunisia and you think of the image of the Sahara and the dunes, you could be very wrong. Yes, the desert is part of the Tunisian landscape, but only in the south. In the north, on the other hand, the valleys are green, the meadows are full of flowers and olive, almond and wheat fields are cultivated. The landscape is Mediterranean, reminiscent of Sicily or other places in southern Europe. Instead, you are already in the land of Africa. A place where, at the age of 70, you can start the second half of your life again, leave behind your engineering projects and devote yourself to farming.
This is the choice made by Giulio Belletti, originally from Grono. For his work, he had travelled the length and breadth of North Africa, Angola and the Middle East. He also met a new love there. And so, seven years ago, when he reached retirement age, he chose to live among almond and olive trees. We interviewed him.
From the Moesano valleys to the Tunisian countryside. How he got there.
"I moved here when I was 69, after retirement. That was in 2014. There were several reasons. Two in particular: I had already known the Tunisian lifestyle for several years and my wife Jasmine is from here".
And between Switzerland and Tunisia you chose to live in the latter.
"I love Switzerland, but the climate is much better here, the cost of living is lower and Tunisians are very attached to their family, their clan, and I didn't want to deprive my wife of her environment, her ten brothers and sisters. Besides, it takes an hour and a half or two by plane from Tunis to Switzerland. Tunisia is no further than Sicily, Spain or Greece. Finally, today, with technology we can be connected with any part of the world in any place. I live in Tunisia, but through the internet I follow everything that happens in my country."
But your passion for Arab countries comes from afar...
"Yes, for about 15 years I travelled extensively in the Middle East, North Africa and Angola for work, discovering the beauty of these places and learning about their cultures. Then, around the age of 40, I stopped in Switzerland, where I continued my work as an engineer. But since 1999, I have not stopped visiting Tunisia.
You are a retired engineer, you worked for Toscano for several years, you worked on construction sites and infrastructure design. What do you design now?
"I took courses in olive cultivation and pruning, one of which was on Lake Lugano at Morcote Castle. Then I read up on it in books. So we planted 4 hectares of olive trees on our estate. There are about 800 trees of different varieties: Italian, French, Spanish and Tunisian.
Have you already started olive oil production?
"The olive trees say they come adult of age at 35. Olive production starts to be stable around ten years. In short, we are just at the beginning of the adventure. That's why we planted olive trees seven metres apart, and in the middle of each square of olive trees we put an almond tree. This way, while waiting for the olive trees to grow we can harvest the almonds. Here they are used a lot in confectionery."
So for now you are at self-consumption levels.
"Yes, I go to a press about 20 kilometres away to squeeze them. There is still a stone mill, although it is mechanical. The acidity is very low, less than 0.2 per cent."
Is the engineering profession now just a memory?
"Yes, although there is plenty to do here. For example, we have built a 93-metre well that draws 3 litres of water per second. It is used to irrigate the fields."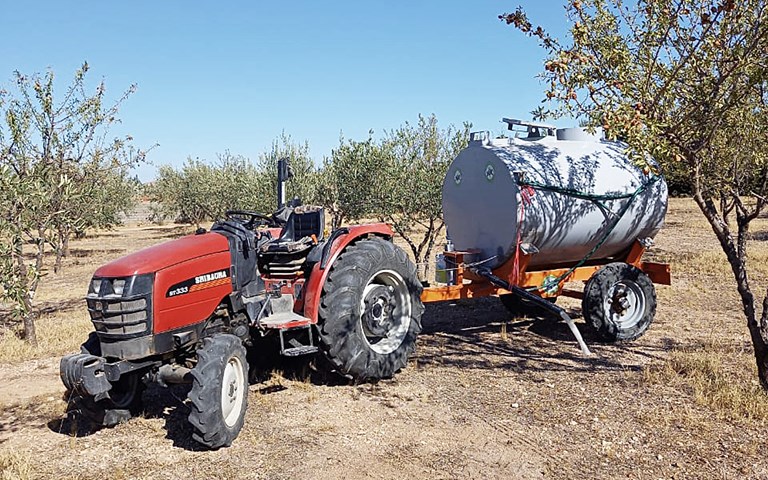 Exactly which part of Tunisia are you in? 
"In the north, move towards the border with Algeria. The nearest town is Le Kef. We are inland. About 180-200 kilometres from Tunis and the coast, at an altitude of 600 metres."
Did you learn Arabic?
"Let's say that people from high school upwards speak French without any problems. Then, yes, I have learned some Arabic, I just need to learn some vocabulary and be able to read it better."
What is the situation in Tunisia? We read about the president suspending parliament and the government.
"Yes. But I must say that President Kais Saied enjoys a popular consensus. It is as if he has done what the people expected. Prices were rising and people didn't feel represented, they didn't see any way out and they wanted a change, a greater guarantee of honesty."
So, no homesickness?
"I was a mountain enthusiast, a hunter and I certainly have wonderful memories of the valley. But I don't regret the years when I was involved in my profession and also in politics, from the City Council to the Grand Council. I was in a whirlwind, but today I feel free. And when I miss the Swiss debate, I just go on the internet. I'm one of those engineers who studied by doing calculations on the slide rule, but now we live in the global village."
Belletti says goodbye, but not before sending us a few shots of his estate. Green meadows and olive trees, and 'remember, here's a picture of my three lions' - three beautiful German shepherds. They too breathe the carefree air of freedom between the Mediterranean and the Sahara.
Giulio Belletti
Year of birth: 1946
Profession: engineer and farmer
A native of Grono, Italian Graubünden, after decades of work in the field of civil engineering, both with his own studio and with the entire group, in 2014, when he reached retirement age, he moved to Tunisia, to an estate near Le Kef, where he and his wife Jasmine began to cultivate olive and almond trees. 
Tunisia in pills
From Hannibal to Bourghiba
Tunisia is about four times the size of Switzerland, has over 11 million inhabitants and a long history. On the coast of present-day Tunisia, the Phoenicians founded Carthage, which, with the Barca family, in particular Hannibal, gave the Roman expansion a hard time. Destroyed by Scipio the Aemilian, it was rebuilt by the Romans, who founded several cities along the coast. It then went from Christianisation (St Augustine was originally from a town not far from the borders of present-day Tunisia) to Arab conquest. It became a French protectorate at the end of the 19th century and gained independence in the 1950s under President Habib Bourghiba.
Liquid Gold
40% of its surface is occupied by the Sahara Desert, but much of the remaining land is made up of particularly fertile soil, in which the cultivation of olive trees has found an ideal place. The cultivation of olive trees in Tunisia dates back to the eighth century B.C., even before the founding of Carthage. According to the FAO, olive groves occupy one third of Tunisia's arable land (34%) and are evenly distributed throughout the country. In fact, the production of oil and its derivatives accounts for 12.3% of the wealth derived from agriculture and absorbs 16% of the workforce employed in the agro-food sector, providing a livelihood for over a million people. Despite its modest size, Tunisia is the world's second largest producer (after Spain) of olive oil, contributing 12% of global production. 75% of production is destined for the foreign market and olive oil has become the country's main agricultural export, accounting for 50%. In 2020 alone, Tunisia export 365,000 tonnes of olive oil.