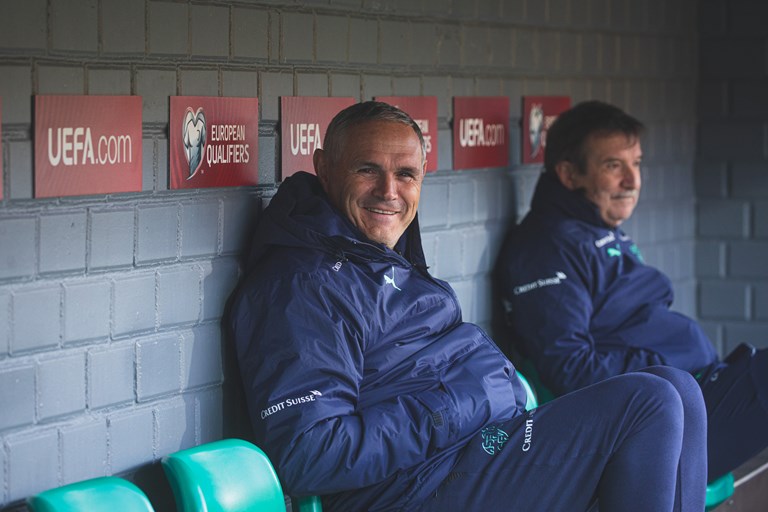 The 'mister' with the ruler
Engineering and the ball. If you had to find one thing in common, it would be geometry. On the one hand, the geometry of calculations made with a slide rule, and on the other, the invisible geometry of patterns and movements on the football pitch.  Certainly, in the world of hyper-specialisation and professionalism, they seem to be two worlds apart. However, there are those who have been able to live together for a long time, obtaining satisfaction in both fields.
Today, at the age of 60, the choice has fallen on one person and it could not be otherwise, since we are talking about the man who led the Swiss national under-21 team to the European final (2011), who coached it in its only Olympic participation (2012) and who is now director of the national teams of the SFA (Swiss Football Association). He is Pierluigi Tami, known as Pier, and we interviewed him.
Some people go through life keeping a professional plan B, but you started with both plans right away.
"I've always loved football, but when I was playing in the 1980s few people in Switzerland could live on football alone. When I was at Chiasso we trained every day in the late afternoon, precisely because everyone had another job. It was only towards the end of my football career that sport became my most profitable activity."
What was the other one?
"I was a designer, particularly of heating systems. When I stopped playing as a footballer, I decided to open my own business in Gordola. In the meantime, I enrolled at SUPSI and qualified as an energy consultant." 
And he wasn't alone...
"No, I set up an engineering studio and other professionals came in, then we merged with the Cometta studio in Mendrisio and later with my brother Sergio's IFEC. When life as a professional coach no longer allowed me to follow the activity, I left, but by then we were a reality with 80 collaborators."
Yes, because his love for football had not waned; he had stopped as a footballer and had become a 'coach'.
"Again, I started coaching the village team, in the Fourth Division. The profession had become the main income again. Coaching, however, quite suddenly, going up in the leagues, required more and more of my time. That's how, through mergers with other firms, I was able to give continuity to the business, remaining a shareholder."
Footballer and engineer, is there any similarity?
"Any profession, even though technically it may be completely different, starts with people. The success of an engineering firm or a football team is based on the same foundations: you can grow if you can manage people in such a way as to create a healthy and positive working environment."
Not only technical skills but also relational skills, then?
"Technical skills are needed, otherwise they don't last, but management skills make the difference. So I've always brought my experience as a coach to both camps. Both a footballer and an engineer, like anyone else, has ambitions, personal goals, a need to be recognised and to have a role. You need to know how to recognise all that and channel it. So, I brought a certain rigidity as an engineer to football, because you need rules there too and the competitive spirit in the study, because it helps you to improve."
What have been your greatest achievements in both areas?
"In the engineering office, at a time when it was difficult to reconcile the two activities, I was able to start out as a studio with one table and together with others, create a studio recognised in Ticino for its reliability and competence, with 80 employees. And today my son Alessandro is the head of the heating and climate control systems sector, in a company that continues to operate throughout Switzerland and Europe".
And in football? 
"From a football point of view, there have been satisfactions both as a player and as a coach, which are two different aspects of the same world. You can be a great footballer, but not necessarily a great coach, who must have management skills and the ability to manage expectations. In football everything is fast, every week you expect results, not just at the end of the year. The pressure is greater. However, I think the best results were reaching the European final with the Under-21 team and qualifying for the Olympic Games after 84 years. And even now there is the challenge of carrying out new projects with the national teams."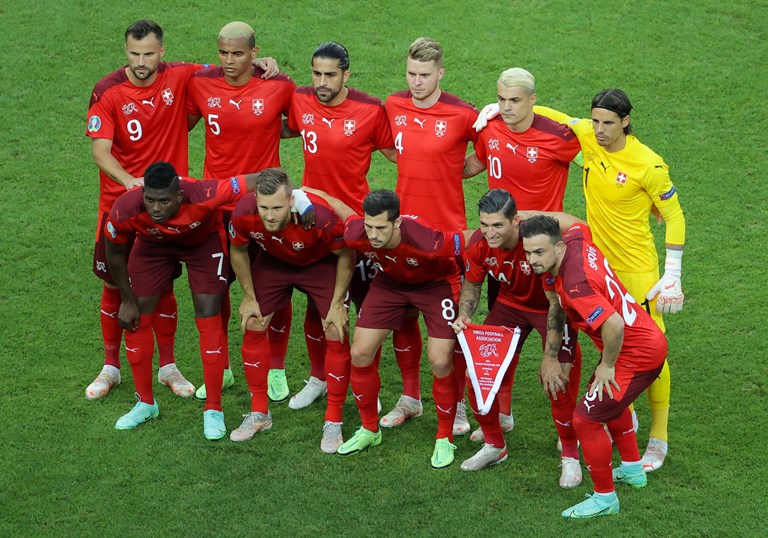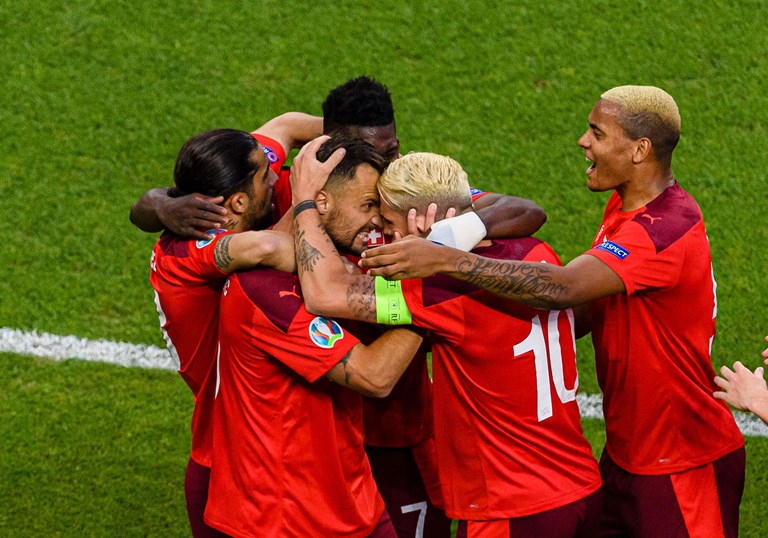 The difference between coaching a club and the national team?
"There is a big difference. The club coach, as well as managing the group, has the power to change or improve the player, because you work with them every day. Beyond the results on the field, which are important, you can also show your work by enhancing and increasing the value of the players in your squad. Especially in Switzerland today you have to play football to achieve sporting goals that give you income, but above all you have to enhance the youth sector so that they can enter the major teams and can be sold abroad bringing resources to the club."
And in the national team?
"Players arrive but you can't change them. Your role is mainly in management. In just a few days you have to be clear on how to make them play at their best. You have to be, above all, a good tactical strategist. Understand the weaknesses of the opponent, know how you want your team to play and dress them in their best clothes."
What is your opinion of the European Championships?
"Positive, because we achieved a result that had been expected for years, reaching the quarter-finals after knocking out the world champions France. And versus Spain we went out of the tournament, but with our heads held high. You can accept defeat if you know that you have put all your energy and skills into it. And the team, after a first moment of adjustment, I must say that they really gave everything."
Has the touring formula, which has seen you grind out kilometres between matches more than others, also played a role? 
"It's a fact. We have never said this, because we did not want to trigger justification mechanisms in case of negative results, but in the end, if you look at the semi-finalists, you discover that they are the teams that have travelled the least, then obviously they have been good. You can also make a formula in which you play in several countries, but they can't be 2,000 kilometres away, with trips like the one to Baku, moving a group of 50 people, with changes in climate and time zones."
Now a new course begins.
"Petkovic has carried out a project that has produced very interesting football with constant additions of valuable youngsters. Now Yakin arrives full of experience of great international success with Basel, I think no one has brought a Swiss club so far in Europe. He also knows the national team environment, having made around 50 appearances as a player in the past. He will undoubtedly continue the work he has done in recent years.
After all, Tami revealed the secret to doing this - put people at the centre, manage relationships, create a healthy and positive environment, using a few good engineering rules."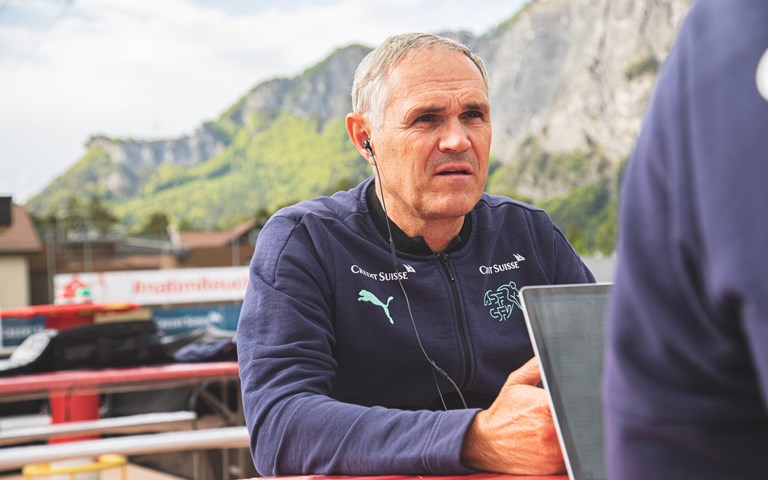 Pierluigi Tami
Year of birth: 1961
Profession: director of the SFA national teams
Trained as a sportsman with Tenero, he then wore the jerseys of Chiasso, Locarno, Bellinzona and Lugano. In 1994 he bade farewell to football. In the Nineties he started his career as a trainer in Gordola, then in Lugano as deputy and youth teams' trainer. After a parenthesis on the bench of Locarno, he came back on the Ceresio's shores to train the first team. In 2003 he entered the national team. He led the Under 21 team to the European final and the Olympic tournament. From 2015 to 2018 he returned to coaching clubs: first Grasshoppers and then Lugano. Since 2019 he has been director of the national teams of Switzerland. The sporting activity has long been side by side with the professional one with an engineering firm that became over the years from Tami e Associati to Tami e Cometta, and then merged into IFEC.